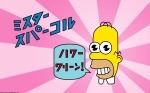 - Mon Jan 22, 2018 10:29 pm
#771651
Well here is a recording of a quick little bassline I made up to show how the nicey nice sound of this old girl with new la bella flats. Keep in mind its just DI into garage band with a little eq and compression.
I cant sem to embed youtube into this thing easily so heres the URL. any tips?
I might do a finger style one tomorrow to compare.
https://www.youtube.com/watch?v=lmtnsKplt4g&feature=youtu.be