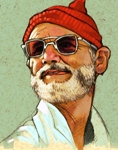 - Sun Jul 30, 2017 11:38 am
#750372
hey guys,
so this has been a long time coming, about 3 months in the works! lol
we are a band of guys with competing demands. young families, long working / studying hours, shifts, spread out accross Auckland etc.
my band Lucky Last probably manages to get together and practice maybe once a month at best. such is the nature of things right now, hence the drawn out process in creating this song

anyway, i am quite stoked with how it turned out, considering i really have no clue what i am doing haha
Forum members Nik (Zaulkin) and yours truly feature on this track.
We recorded drums, bass and a scratch track guitar take at Stage Sound in Glenfield where we usually jam. I recorded and produced everything on my 9 year old Core 2 Quad based PC with 8GB of DDR2 memory! haha It actually performed surprisingly well although i did have to start rendering tracks down once i started adding a bunch of FX to things.
We used a Tascam US 16-08 audio interface and a bunch of mixed dynamic microphones on the drum kit. Bass and scratch track guitar where DI'd.
I used Reaper DAW. Once we had the drums and bass recorded it brought my PC home and started working (in my spare time! lol) on recording the acoustic guitars. I also added a synth drone and some embellishments using an M-audio Axiom 25 midi keyboard controlling Serum VST.
When that was all done, Nik came over and recorded the super tasty electric lead guitars. For this we went straight in using his Fractal AX8. It sounded really really nice imho!
Once all the instrumentation was finished I recorded vocals and started "mixing" and "mastering" it all down. As i said earlier, i have no real clue as to what i am doing in the mixing process, i flew by the seat of my pants so audio engineers out there, be gentle! but i do welcome your feedback and tips!!
Anyway, the result is the "first draft" mixdown of our song "Come What May".
In order to get it up on YouTube so i could embed it easily, i just added some psychedelic imagery to go along with the dreamy vibe of the song.
Would love to hear your thoughts!

recommended listening method is through decent headphones or speakers. laptop or phone speakers just dont do music justice imo

Credits:
Written, produced and recorded by Lucky Last band.
Craig Klopper - Vocals, acoustic rhythm guitar, synth (lyrics by Nicole Kidman, Ewan McGregor)
Nik Dobbin - Electric lead guitar
Matthew Jackson - Drums
James Henderson - Bass
https://www.youtube.com/watch?v=wJdAGqZhbSw
Little by little, by hook or by crook