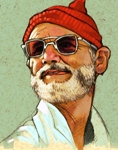 - Fri Jan 05, 2018 3:50 pm
#769681
It only took 6 months but here is the second installment of music from my band "Lucky Last" featuring forum members Nik (Zaulkin) and yours truly.
There are 3 more songs in the works. Drums and scratch guitars are recorded. Its now just a matter of finding the time to work on them.
This song started life as an acoustic ditty I wrote in DADGAD many moons ago and turned into something Country-esque thanks to Nik's complimentary playing.
This is the first mix, subject to change after feedback from the other band members.

BTW - we are in need of a bassist now since ours moved up north. We practice on the shore maybe once a month, super casual. All got busy lives. Get in touch if you are interested.
Anyway, here is the song. Would love to hear your collective thoughts and feedback!

https://soundcloud.com/kloppsta/lucky-last
Credits:
Craig Klopper - Vocals, acoustic guitars, bass and synths
Nik Dobbin - Electric guitar
Matthew Jackson - Drums
Little by little, by hook or by crook