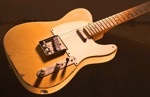 BY
Reg18
- Wed Nov 15, 2017 4:55 pm
- Wed Nov 15, 2017 4:55 pm
#764307
I've been curious for a long time about how the Jackson Ampworks dual ported cabs might sound.
So for some reason (boredom perhaps) I've started building a replica.
Had it going for the first time today and I can say it does sound good! It projects very well and it sure has some punch to it.
I may experiment with the 'flaps'? That direct the sound out the front but apart from that I reckon it's sounding great already.
I won't call it a dual ported cab like Jackson Ampworks do as in all honesty there has been no calculations done on my part, so I guess it would be a detuned cab?
Anyway pictures below because that's probably the reason you clicked on the thread!