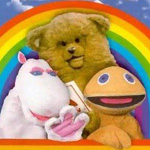 BY
jimi
- Sun Mar 12, 2017 6:47 pm
- Sun Mar 12, 2017 6:47 pm
#729910
Not that I need another amp, but there's always a bit of GAS bubbling away wondering if theres something else out there that can meet my needs a bit better.

Playing in a pretty casual covers band doing mostly back yard parties and weddings.

Head or 2x12 combo
2 or more channels - one of them in the 18w marshall space, and the other like a cranked JCM800
Switchable lead boost that works with both channels
50-100w for those outdoor gigs where the 18w just doesnt cut it
reasonable power scaling for those indoor venues where the 18w can't get loud enough to hit the sweet spot

could be tempted by a modeller, but a little put off but the cost of a decent one + powered speakers, on the chance it doesnt work for me. tempted to check out the Boss Katana 2x12 too for a reasonable cost, reliable, high headroom amp, that should work well at a range of volumes.